We pride ourselves on having one of the most advanced research and development programs in the industry.
The Science behind our Technology
We have the most advanced drug delivery systems to transport the highest levels of therapeutic agents into target cells and tissues for higher efficacy. Pharmaceutical industry experts estimate that approximately 40% of lipophilic (poorly water soluble) drug candidates fail due to solubility and formulation instability. Their insolubility, degradation by digestive chemical enzymes, pre-systemic metabolism, poor intestinal absorption and removal from the liver, etc. prevents them from reaching threshold levels for activity.
For these reason NanoSphere's researchers have spent the last decade on developing our patent-pending NanoSphere Delivery System that overcome the absorption problems for a wide range of ingredients, such as: nutraceuticals, pharmaceuticals, over-the-counter medications, phytonutrients and cannabinoids.
Our NanoSphere Delivery System encapsulated ingredients in a protective nano-sized membrane and are protected from immediate dilution or degradation. They are quickly and efficiently transported into the circulatory system and target cells.
NanoSphere Delivery Systems provide:
 Enhancement of biological stability including solubility
 Improvement of cellular transport
Release of the active component inside the cell
Significantly greater bioavailability and bioactivity
Site-specific targeting
Longer half-life in the body
Minimal side effects
Enhanced therapeutic value
Made with all natural, biocompatible, biodegradable, non-toxic materials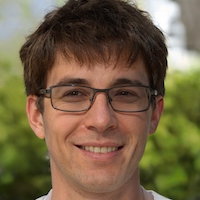 Dr.med. Napoleon DeLeon holds a degree in medicine from the United Arab Emirates College, Al Ain, UAE.
With over 15 years of experience, he is an expert in evaluating and curating healthcare web content based on clinical evidence.