NanoSphere provides a revolutionary biocompatible, versatile delivery platform for a broad range of pharmaceuticals and over-the-counter medications.
NanoSphere Health Sciences is revolutionizing how pharmaceuticals deliver their actions. The NanoSphere Delivery System platform provides practical turn-key delivery solutions for molecular therapeutics using natural lipid nanoparticles. Our patent-pending natural lipid nanoparticle structures are recognized for their high degree of biocompatibility, versatility, efficacy and safety.
NanoSphere Delivery Systems enable the delivery of challenging and poorly-soluble pharmaceutical compounds. NanoSpheres can be designed to provide competitive advantages of increased absorption, bioactivity and the therapeutic window of safety in a broad range of pharmaceuticals.
A NanoSphere Delivery System can be tailored for a wide range of OTCs, prescription medications and new drug candidates.  They provide better delivery of therapeutic agents by intraoral, intranasal, peroral and transdermal administration; and in convenient Nano-Gel dose forms. The NanoSphere Health Science's proprietary manufacturing process is rapid, scalable, and highly reproducible.
Nanopshere Health Sciences is developing specific applications of its proprietary NanoSphere Delivery Systems for existing pharmaceutical compounds and our biotechnology partners. Our patent-pending "NanoSphere NSAIDS" are the first of numerous products in the pipeline.
NanoSphere NSAIDs:
Nonsteroidal anti-inflammatory drugs (NSAIDs) such as Naproxen, Aspirin and Ibuprofen are widely used in the treatment of chronic and acute inflammatory conditions and relieving pain.
Unfortunately NSAIDs cause gastrointestinal problems from mild stomach upset and pain to serious stomach bleeding and ulcers, a factor that limits their use. Among patients using NSAIDs, 30% to 40% have a GI intolerance. Furthermore NSAIDs are fat-soluble drugs with low solubility and dissolution in water. This makes the OTC and prescription NSAID pills hard to absorb and contributes to causing GI upset. Poorly soluble NSAID compounds sold as solid pill and as capsules may exhibit incomplete breakdown in the gut necessary for proper absorption. This contributes to low bioavailability and limited delivery of the NSAID into inflamed areas. Compound that with the fact that nearly half the population has a problem swallowing pills and capsules and the problem with NSAIDs becomes glaringly apparent.
NanoSphere Health's NSAIDs are the first to encapsulate prescription and over-the-counter (OTC) NSAIDs (non-steroidal anti-inflammatory drugs) such as Ibuprofen, Aspirin, Naproxen, etc.) as a method to treat and prevent inflammatory disorders and global inflammation and pain. The use of the Nanosphere delivery technology eliminates and alleviates many of the severe side effects NSAIDs. can have, such as stomach irritation, stomach bleeding, GI bleeding, among others. At the same time, it increases the therapeutic activity of NSAIDs for safe, long-term and more effective therapy.
A unique use of NanoSphere NSAIDs is blocking molecular and genetic  pathways causing low-grade systemic inflammation and treating inflammatory disorders and age-related diseases that include arthritis, chronic pain, heart disease, diabetes, cancer, neurodegeneration and dementia.
NanoSphere NSAIDs are uniquely designed to be administered intraorally, intranasally and transdermally. The convenient liquid nanogels bypass the GI tract avoiding gastrointestinal  irritation. When taken perorally, NanoSphere NSAIDs' structure of purified essential phospholipids maintains the protective GI tract mucosa barrier from  damage by NSAIDs. The NanoSphere NSAIDs are then efficiently transported into the circulatory system for greater therapeutic activity in safely treating inflammatory conditions and relieving pain.
The company's patent-pending phospholipid nanoparticle encapsulation of NSAIDs technology provides the following benefits:
·      Higher Concentration of NSAIDs
·      Increased Bioavailability of NSAIDs (2-fold to 10-fold)
·      Decreased Dosage of NSAIDS (2-fold to 10-fold)
·      Enables Safe, Long-Term Use and More Efficacious NSAID Therapy and Treatment
·      Reduced Risk of Gastrointestinal Problems
·      Transport into and Targeting of Specific Body Sites
·      Delivery into the Central Nervous System
·      Enhanced Therapeutic Value
·      Ideal for Long-Term and Daily Use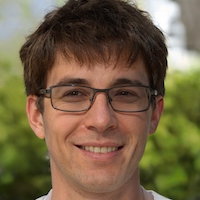 Dr.med. Napoleon DeLeon holds a degree in medicine from the United Arab Emirates College, Al Ain, UAE.
With over 15 years of experience, he is an expert in evaluating and curating healthcare web content based on clinical evidence.