NanoSphere Health Sciences provides a revolutionary biocompatible, versatile delivery method for a broad range of pharmaceuticals and over-the-counter medications.
Our patented "NanoSphere NSAIDS" will be the first of numerous products in the pipeline.
In light of our early pharmacokinetic and pharmacodynamic studies we are anticipating multiple benefits over conventional delivery systems. These include:
Faster onset of therapeutic action

Higher tissue concentrations at lower doses

Extended time of therapeutic action

Safety benefits where bypassing of GI absorption and metabolism is desirable

More direct delivery to target tissues

Reduction in pill count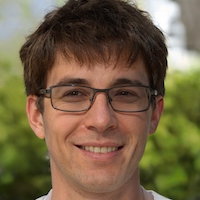 Dr.med. Napoleon DeLeon holds a degree in medicine from the United Arab Emirates College, Al Ain, UAE.
With over 15 years of experience, he is an expert in evaluating and curating healthcare web content based on clinical evidence.