Next Generation Delivery of Pet and Animal Products
NanoSphere Health Sciences is providing next generation of pet and animal health products. Our cutting-edge NanoSphere Delivery System improves product quality and bioavailability of ingredients for greater benefit to the animal.
A complete line of NanoSphere delivery nutraceuticals and pharmaceuticals are in the pipeline for veterinary professionals and pet owners. Innovative NanoSphere products with improved bioavailability can enable pets and animals to live longer, healthier and higher-quality lives.
Our pioneering patent-pending NanoSphere Delivery Systems also address unmet needs in large animal health and provide a natural, safe alternative to pills, capsules or injections.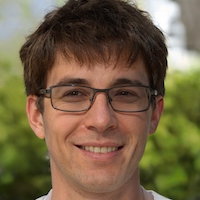 Dr.med. Napoleon DeLeon holds a degree in medicine from the United Arab Emirates College, Al Ain, UAE.
With over 15 years of experience, he is an expert in evaluating and curating healthcare web content based on clinical evidence.