Officers
Dr. Mark Percival, Chief Executive Officer
Stephanie Hopper, Chief Operations Officer, Director
Richard Clark Kaufman Ph.D., Chief Science Officer, Director
Terry Grossman M.D., Chief Medical Officer
Bennett Liu, Chief Financial Officer
Victor Goncalves, Executive Vice President
DR. MARK PERCIVAL – CHIEF EXECUTIVE OFFICER
Chief Executive Officer of NanoSphere; Innovative, solution-focused product and systems developer and a trusted, passionate, inspirational leader; Founder and CEO of the 1st Health Coach® company, back in late 80's – Health Coach Systems International Inc; Co-founder, CEO across 5 more corporations over the last 24 years.
RICHARD CLARK KAUFMAN, PH.D – DIRECTOR
Consulting scientist, researcher and product developer, Chief Science Officer of NanoSphere since 2013; head of product development and research consultant at Life Enhancement Products in Miden, Nevada; Director of the FirstFitness Scientific and Medical Advisory Board; Co-Director of the Center of Biogerontology Life Extension Foundation from 1992 to 2008.
BENNETT LIU – CHIEF FINANCIAL OFFICER
CFO of Corazon since 2017; also an officer of Brigade Resources Corp. and Secova Metals Corp; Previously served as CFO for GAR Limited, a diversified metals and mining company, and Green 2 Blue Energy Corp. a renewable energy company; Mr. Liu has acquired considerable experience in the areas of financial reporting, regulatory compliance, treasury, and audit in Canada & in the United States; Mr. Liu holds a diploma in Accounting from the British Columbia Institute of Technology.
VICTOR GONCALVES – EXECUTIVE VICE PRESIDENT
Victor has nearly 15 years experience in the financial markets as both an analyst and with public issuers; Mr. Goncalves was the top analyst at Harvard Management Fund ($8B) where he consulted and evaluated financing opportunities for mining projects globally; Held several management and directorship positions in multiple public companies, where he raised in excess of $30M.
Managing Directors
Stephanie Hopper, Chief Operations Officer, Director
Richard Clark Kaufman Ph.D., Chief Science Officer, Director
Michael Iverson, Chairman, Director
Toby Lim, Director
STEPHANIE HOPPER – DIRECTOR, CHIEF OPERATIONS OFFICER
Co-founder of Root Technologies, a consulting firm of industry professionals helping build a sustainable cannabis industry; Chief Operating Officer of Ballpark Holistic Dispensary and cultivation facility from 2014 to 2016; Served as Board Member & Legislative Council Chairwoman for the Colorado Cannabis Chamber of Commerce, actively working with legislators & regulators.
DR. TERRY GROSSMAN, M.D. – CHIEF MEDICAL OFFICER
Founder & Medical  Director of the  Grossman Wellness  Center in Denver,  Colorado; Board certified and  member of the  American Academy of  Anti-Aging Medicine as  well as the American  Holistic Medical  Association; Dr. Grossman is a  widely sought lecturer  on longevity medicine  throughout the United  States and has  presented keynote  addresses at anti-aging  seminars in internationally.
MICHAEL IVERSON – CHAIRMAN, DIRECTOR
President of Triple K Ventures Ltd. a private investment and consulting company; director and executive officer or numerous public companies since 1998; 30+ years of success in the financial markets; Developed and sold Niogold to Osisko Mining; CEO of Volcanic Gold Mines & previously the President, CEO and Founder of Fortuna Silver Mines (FVI.T) which he was integral at building it to a silver producer with a $1.5B market cap; Mr. Iverson has a rounded career having worked both in the resource space and the technology sector.
TOBY LIM – DIRECTOR
Founding partner of Vantage Law Corp; Lawyer practicing corporate and securities law since 1998; Has been vital to the success of some very large corporate mergers; Bachelor of Commerce Degree with honours from the University of British Columbia in 1992, and a Bachelor of Laws Degree from Osgoode Hall Law School in 1996; He was called to the British Columbia Bar in 1997.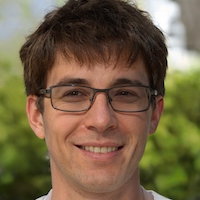 Dr.med. Napoleon DeLeon holds a degree in medicine from the United Arab Emirates College, Al Ain, UAE.
With over 15 years of experience, he is an expert in evaluating and curating healthcare web content based on clinical evidence.