Our NanoSphere Delivery System™ is ideally suited to improve the delivery of nutraceuticals where their therapeutic action and effectiveness has been limited. Our approach to producing viscoelastic matrices and nano-sizing promises to revolutionize the industry. We will soon be developing the JV partnerships with leaders in the nutraceutical industry that are certain to take their product portfolios to exciting new levels of success.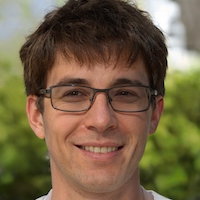 Dr.med. Napoleon DeLeon holds a degree in medicine from the United Arab Emirates College, Al Ain, UAE.
With over 15 years of experience, he is an expert in evaluating and curating healthcare web content based on clinical evidence.