Dear Valued Shareholders,
Since our last update in April 2018, we have seen significant milestones for NanoSphere Health Sciences. We began the second quarter by announcing new licensing agreements to expand our Evolve Formulas brand into California and Arizona, followed by winning a prestigious award for technological innovation from Frost & Sullivan and retaining Gravitas Securities Inc as financial advisors.
NanoSphere's momentum continued into the third quarter of 2018, when we expanded the Evolve Formulas brand to over 200 dispensaries in Colorado. Further, we achieved two significant milestones with the Company: 1) The granting of U.S. patent No. 9,925,149, which is our master patent for our NanoSphere Delivery System™, and 2) Securing our second U.S. patent no. 10,028,919, which provides our exclusivity for cannabinoid delivery utilizing our NanoSphere Delivery System™. On July 31, 2018, we announced our memorandum of understanding with Delta 9 Cannabis Inc. to bring our Evolve Formulas cannabis products into the Canadian market. Under this agreement, Delta 9 has committed to applying to Health Canada for authorization to distribute Nanosphere products and are optimistic for approval, given that the use of the NanoSphere Delivery System™ in our products eliminates the controversial need to 'smoke one's medicine' that is currently being debated in Canada.
These achievements have been made possible by our team, our customers and you – our shareholders. I would like to take this opportunity to bring you into the fold on what the future holds for NanoSphere Health Sciences and the future we envision. As our work continues to disrupt the cannabis industry by providing alternative methods of administering cannabinoids, our technology has proven time and time again to be a superior mode of delivery.
On the immediate horizon within the cannabis industry are our upcoming expansions into the Nevada, Ohio and Indiana markets, as well as ongoing licensing negotiations for expansion into markets such as Michigan, New York, Massachusetts, New Jersey, Delaware and Florida. In addition to our incredibly successful Transdermal NanoSerum™, we will be introducing intra-nasal and intra-oral products later this year. With these three individual products, there will be various strengths and strains for an approximate total of 10 SKUs, allowing Evolve Formulas to serve more patients and consumers and to penetrate more of the markets.
Now, NanoSphere Health Sciences is ready to reach its full potential to reshape modern healthcare. We are on the verge of expanding the applications of our NanoSphere Delivery System™ to new industries to vastly improve delivery of biological agents across healthcare divisions.
The NanoSphere Delivery System™ is the first and only method of nanoencapsulating a broad range of bioactive compounds in a protective phospholipid membrane, transporting them into the bloodstream and cells with:
Rapid onset of action reaching the bloodstream in minutes
Greater bioavailability in comparison to oral ingestion due to the agents skipping the digestive system and bypassing first-pass metabolism by the liver
Precise, consistent doses of the agent administered with discreet and user-friendly application
We are at a pivotal point in our business. We anticipate soon entering first the nutraceutical and cosmeceutical industries in latter 2019 and shortly thereafter will begin our activity in the OTC medical and animal health industries, which provide breakthrough methods of delivering active agents such as NSAIDs or vital nutrients rapidly, precisely and effectively.
NanoSphere Health Sciences' attention has been drawn to the myriad healthcare sectors where the NanoSphere Delivery System™ has strong potential to provide unique, top-of-the-line methods of administrating active compounds. As we continue to reinvent the application of cannabis, we are excited to announce this new stage in our business development and to explore industries where our technology will meet the needs of patients in an easier, more effective way. We look forward to pioneering the next generation of healthcare through nanotechnology.
We are eager to share this next stage of our journey with you as we grow and develop NanoSphere Health Sciences across all of its divisions, applying the groundbreaking NanoSphere Delivery System™ to the most lucrative industries in the world.
On a personal note, I want to thank all of you that have been with us from the beginning, welcome all who have joined our team recently and of course those who will be joining us soon.  I am very proud of our accomplishments and they would not have happened without all of your participation.  Be on the lookout for us as we bring 21st century delivery technology in medical, healthcare and wellness products to the marketplace using our NanoSphere Delivery System™.
Sincerely,
Robert E.
Chairman & CEO
NanoSphere Health Sciences, LLC
CSE: NSHS | OTC: NSHSF
##
The Canadian Securities Exchange does not accept responsibility for the adequacy or accuracy of this release.
NANOSPHERE'S COMMITMENT TO LICENSING IP
NanoSphere launched its IP licensing program in 2015 and is entertaining several licensing opportunities via a rigorous evaluation process. For more information about NanoSphere's licensing program, please visit:https://www.nanospherehealth.com/licensing/
 ABOUT NANOSPHERE
NanoSphere Health Sciences, LLC(CSE: NSHS) (OTC: NSHSF) is the leader in nanoparticle delivery, a biotechnology company advancing the NanoSphere Delivery System™.  NanoSphere's patented core technology is changing the way biological agents deliver benefits.
NanoSphere's disruptive platforms use smart nanoparticles to deliver cannabinoids, nutraceuticals, pharmaceuticals and over-the-counter medications in a patented process with greater bioavailability and efficacy for the cannabis, nutraceutical, pharmaceutical, cosmeceutical and animal health industries.  For more information on NanoSphere, please visit http://www.nanospherehealth.com.
FORWARD LOOKING STATEMENT CAUTION
This news release includes forward looking statements that are subject to assumptions, risks and uncertainties. Statements in this news release which are not purely historical are forward looking statements, including without limitation any statements concerning the Company's intentions, plans, estimates, expectations or beliefs regarding the future. Although the Company believes that any forward looking statements in this news release are reasonable, there can be no assurance that any such forward looking statements will prove to be accurate. The Company cautions readers that all forward looking statements, including without limitation those relating to the Company's future operations and business prospects, are based on assumptions none of which can be assured, and are subject to certain risks and uncertainties that could cause actual events or results to differ materially from those indicated in the forward looking statements. Readers are advised to rely on their own evaluation of such risks and uncertainties and should not place undue reliance on forward looking statements. Any forward looking statements are made as of the date of this news release, and the Company assumes no obligation to update the forward looking statements, or to update the reasons why actual events or results could or do differ from those projected in the forward looking statements, whether as a result of new information, future events or otherwise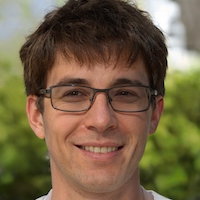 Dr.med. Napoleon DeLeon holds a degree in medicine from the United Arab Emirates College, Al Ain, UAE.
With over 15 years of experience, he is an expert in evaluating and curating healthcare web content based on clinical evidence.