NANO-BIOTECHNOLOGY FIRM RECOGNIZED FOR ITS NEXT-GENERATION MEDICAL DELIVERY SYSTEM IN THE FROST & SULLIVAN 2018 BEST PRACTICES AWARDS
DENVER (May 23, 2018) – NanoSphere Health Sciences INC (CSE: NSHS) (OTC: NSHSF), the nano-biotechnology company that has commercialized a patented delivery system known as the NanoSphere Delivery System™, has been awarded the 2018 Technology Innovation Award by Frost & Sullivan as part of the annual Best Practices Awards for North America. These awards recognize excellence across a number of fields and are the result of independent research conducted by Frost & Sullivan, which specializes in business growth partnerships.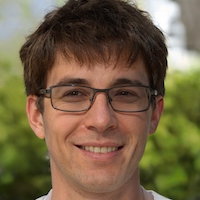 Dr.med. Napoleon DeLeon holds a degree in medicine from the United Arab Emirates College, Al Ain, UAE.
With over 15 years of experience, he is an expert in evaluating and curating healthcare web content based on clinical evidence.