Dear Valued Shareholders,
I would like to take this opportunity to outline the details of a significant milestone for NanoSphere Health Sciences and how this will impact the future of the company. We have been granted our landmark patent for the NanoSphere Delivery System™, which means we now officially have ownership of the biggest advancement in non-invasive medical delivery in over 25 years. A major thank you is in order to everyone who has come on this journey with us, especially those who have been here since the very beginning—from the challenging years of R&D through the pivotal point of commercialization to now, as we realize this new reality and lay the foundation for the bright future of this business.
THE PATENT
As you may have already heard, our patent was formally granted on March 27, 2018. This master patent claims and protects our core technology for the formation and manufacturing of structural, lipid nanoparticles, which is the NanoSphere Delivery System™. NanoSphere's groundbreaking NanoSphere Delivery System™ nanoencapsulates a broad range of bioactive compounds in a protective membrane, which encompasses 16 forms of nanoparticles that will be used in order to vastly improve delivery for a wide array of applications.  This patent covers all of our current and expanding divisions – from OTC, beginning with NSAIDS, and prescription pharmaceuticals, to cannabis, nutraceuticals and cosmeceuticals. Our process makes active agents safer, more bioavailable and reduces adverse effects by moving them directly to the bloodstream and delivering precise doses to targeted sites. Our applications include transdermal serum, intranasal and intraoral.
The awarding of this patent cements our place as a leader in nanoparticle delivery. We have successfully set the path in front of us for the next five to ten years of our business plan. Time and time again we have outdone ourselves —from our successful commercialization, to our penetration of markets and the striking results seen in our PK studies that demonstrate our ability to transform healthcare industries. Click HERE for the full patent press release.
EVOLVE FORMULAS
Our thriving cannabis brand, Evolve Formulas, was developed because we saw a unique opportunity for our delivery platform. The cannabis industry is growing rapidly and we knew we had the ability to help it by solving its most inhibiting problems. Our technology offers rapid action, high bioavailability, precise doses and low adverse reactions. The marijuana industry, both medical and recreational, has been plagued by these problems, having previously had no advanced nanoparticle delivery system. We leapt in and within six months had Evolve products stocked in over 100 Colorado dispensaries. As our brand grows, we will also be building on Evolve Formulas. We started with a Transdermal NanoSerum™ that delivers cannabinoids to the bloodstream in minutes. In June, we will be launching an intranasal cannabis product that will transport cannabis molecules directly to the brain for expected action in 90 seconds. After this, our intraoral cannabis product, launching Fall of 2018, will bring our superior delivery to oral application.
We are undoubtedly changing the cannabis industry by laying the foundations of effective delivery for the first time. We promise to always provide precise dosages, high bioavailability, rapid action and effective delivery of cannabis into systemic circulation. NanoSphere's industry-first technology is the disruptor that will make marijuana a credible and legitimate medical tool that can be administered and prescribed by doctors. NanoSphere Health Sciences now owns the science that will make this a reality.
Complex legal environments have led us to adopt a business model strategically designed for corporate growth and expansion. Our patent will allow us to license our technology and manufacturing process across markets, nationally and internationally. Our goal is to execute our plans within 10 legal markets in the US and expand our reach into Canada by 2019.
Currently, the legal cannabis markets of Colorado, California, Arizona, Nevada, Oregon, Michigan and Florida, as well as the entire legal market of Canada, are together valued at approximately $7.5 billion. Our humble aim is to occupy 2.5-4% of these markets by 2021, at which point these markets alone are projected to reach the valuation of over $18 billion. This can be done and this will be done.
THE FUTURE
Beyond cannabis, our three additional divisions of pharmaceuticals, nutraceuticals and cosmeceuticals have the potential to reshape and reimage their respective industries using this technology. Combined, these industries are valued at an estimated $900 billion nationwide and we plan to improve non-invasive delivery across them all. In these sectors, we will create multiple product lines and variations of applications for the NanoSphere Delivery System™, starting with our over-the-counter, NSAIDS and nutraceutical division which is expected to launch products in 2019. Our patent is the bedrock of all of these opportunities in front of us.
Our journey so far has been about building our company and our technology. I am immensely proud of our team—we started with four people in 2013 and built and expanded the company to where it is today. With our patent granted, we look to the future and to new goals that we have set for ourselves. We are thinking about the next milestones that we will reach, moving our targets from the PK study and the patent to our brand recognition and ensuring that our technology is licensed widely across industries and markets.
Building something that will have such a momentous impact on healthcare landscapes takes time. Much like the cannabis plant itself grows gradually and with constant tending, we will take our company one step at a time to achieve its full potential.
I will be reaching out again in the near future with another letter detailing our quarterly and annual expectations for growth and revenue in light of our patent news. What I will say now is that in phases over time, we are going to see NanoSphere Health Sciences succeed and grow to be highly competitive and highly valued. Our vision for the company's future will be recognized and realized. Be looking for us as we bring 21stcentury delivery technology in medical, healthcare and wellness products to the marketplace using our NanoSphere Delivery System™.
Sincerely,
Robert E. Sutton
Chairman & CEO
NanoSphere Health Sciences, LLC
CSE: NSHS | OTC: NSHSF
##
Investor Contact:
David Sutton, President & COO
Victor Goncalves, Executive Vice President
The Canadian Securities Exchange does not accept responsibility for the adequacy or accuracy of this release.
NanoSphere's Commitment to Licensing IP
NanoSphere launched its IP licensing program in 2015 and is entertaining several licensing opportunities via a rigorous evaluation process. For more information about NanoSphere's licensing program, please visit:https://www.nanospherehealth.com/licensing/
About NanoSphere
NanoSphere Health Sciences, LLC(CSE: NSHS) (OTC: NSHSF) is the leader in nanoparticle delivery, a biotechnology company advancing the NanoSphere Delivery System™.  NanoSphere's patented core technology is changing the way biological agents deliver benefits.
NanoSphere's disruptive platforms use smart nanoparticles to deliver cannabinoids, nutraceuticals, pharmaceuticals and over-the-counter medications in a patented process with greater bioavailability and efficacy for the cannabis, nutraceutical, pharmaceutical, cosmeceutical and animal health industries.  For more information on NanoSphere, please visit https://www.nanospherehealth.com.
Forward Looking Statement Caution
This news release includes forward looking statements that are subject to assumptions, risks and uncertainties. Statements in this news release which are not purely historical are forward looking statements, including without limitation any statements concerning the Company's intentions, plans, estimates, expectations or beliefs regarding the future. Although the Company believes that any forward looking statements in this news release are reasonable, there can be no assurance that any such forward looking statements will prove to be accurate. The Company cautions readers that all forward looking statements, including without limitation those relating to the Company's future operations and business prospects, are based on assumptions none of which can be assured, and are subject to certain risks and uncertainties that could cause actual events or results to differ materially from those indicated in the forward looking statements. Readers are advised to rely on their own evaluation of such risks and uncertainties and should not place undue reliance on forward looking statements. Any forward looking statements are made as of the date of this news release, and the Company assumes no obligation to update the forward looking statements, or to update the reasons why actual events or results could or do differ from those projected in the forward looking statements, whether as a result of new information, future events or otherwise.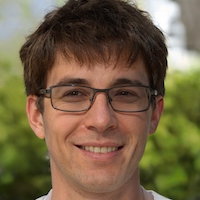 Dr.med. Napoleon DeLeon holds a degree in medicine from the United Arab Emirates College, Al Ain, UAE.
With over 15 years of experience, he is an expert in evaluating and curating healthcare web content based on clinical evidence.