DENVER – January 18, 2018 – NanoSphere Health Sciences Inc. (CSE: NSHS, "NanoSphere") is pleased to announce that it has signed an agreement to license its technology, as it pertains to cannabis products, in the State of California.  According to ArcView's 2016 Annual Industry Report, the legal cannabis market in California was $1.8 billion in 2016, is expected to reach $3.7 billion this year, and is further projected to exceed $5 billion in 2019.
The licensee, based in Oakland, California, is a private-label manufacturer of pharmaceutical goods for more than 35 leading brands in the legal cannabis space.  The agreement provides the manufacturer with a non-exclusive license to NanoSphere's patent pending NanoSphere Delivery System™ and its branded Evolve NanoSerum™ line.  Evolve NanoSerum™ is the first clinically tested transdermal cannabis product to show pain relief within minutes.
The manufacturer, in joint venture with NanoSphere, will establish the Evolve product line as its flagship product across its network of brands, with distribution throughout California.
"Given its population and stature in the legal cannabis space, California represents an incredibly exciting market for us," said Robert Sutton, Chairman and CEO at NanoSphere. "This new venture not only opens up a huge market, but is a fantastic opportunity to increase our visibility and reputation in the legal cannabis space, and represents a significant stepping stone to reaching even more new patients and consumers with our lauded transdermal delivery system."
To read the full press release>> https://www.prnewswire.com/news-releases/nanosphere-health-sciences-inc-signs-license-agreement-to-open-california-market-300586470.html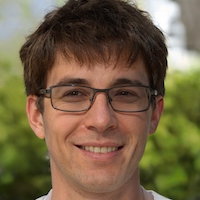 Dr.med. Napoleon DeLeon holds a degree in medicine from the United Arab Emirates College, Al Ain, UAE.
With over 15 years of experience, he is an expert in evaluating and curating healthcare web content based on clinical evidence.