DENVER, Jan. 11, 2018 /PRNewswire/ — NanoSphere Health Sciences Inc. (CSE: NSHS, "NanoSphere") is pleased to announce that it has been nominated for the National Cannabis Industry Association's Excellence in Technology Award in Infused Products and Extraction. This award goes to a NCIA member who has developed new technology that will have a lasting impact on the industry. Also, effective today, NanoSphere's OTC ticker code NSHSF has been approved for use.
"It comes as no surprise to us that our technology is being recognized for its market disruption," said Dr. Richard Kaufman, Chief Science Officer at NanoSphere. "We are proud of our achievements so far in the nanoparticle delivery space and look forward to advancing our technology with new applications and new markets."
NanoSphere is commercializing its disruptive, next-generation nanoparticle cannabis delivery system platforms under the brand Evolve Formulas. In July 2017, Evolve launched its acclaimed NanoSerum™ product for the recreational and medical cannabis markets in Colorado. NanoSerum™, which has made major market inroads in less than six months of sale, is the first clinically tested transdermal cannabis product to relieve pain in minutes.
NanoSphere Chairman and CEO Robert Sutton added, "As our company is opened to the investor marketplace, more and more consumers will discover our technology. The reorder rate of our NanoSerum product is testament to its quality and effectiveness."
The award-winning Evolve is available in over 70 accounts throughout Colorado. NanoSphere expects to expand its fast-growing network with manufacturers and operators in several states to license our technology and bring the Evolve brand to new U.S. markets, and to build on that success by further introducing new product applications. Each product application will deliver a unique pharmacokinetic and pharmacodynamic profile of cannabinoid activity and therapeutic applications.
About NanoSphere
NanoSphere Health Sciences LLC, a wholly owned operating subsidiary of the Company, is a biotechnology firm specializing in the creation of the NanoSphere Delivery System™, a revolutionary platform using nanotechnology in the biodelivery of supplements, nutraceuticals and over-the-counter medications for the cannabis, pharmaceutical and animal health industries, and beyond. The patent-pending NanoSphere Delivery System™ represents one of the most important developments for advancing the non-invasive and user-friendly delivery of biological agents in over 25 years. For more information on NanoSphere, please visit https://www.nanospherehealth.com.
On behalf of the Board
David Sutton, President and COO
PR Contact:
Kate, Chief Marketing Officer
NanoSphere Health Sciences, LLC
Investor Contact:
Victor, Executive Vice President
The Canadian Securities Exchange does not accept responsibility for the adequacy or accuracy of this release.
Forward Looking Statement Caution
This news release includes forward looking statements that are subject to assumptions, risks and uncertainties. Statements in this news release which are not purely historical are forward looking statements, including without limitation any statements concerning the Company's intentions, plans, estimates, expectations or beliefs regarding the future. Although the Company believes that any forward looking statements in this news release are reasonable, there can be no assurance that any such forward looking statements will prove to be accurate. The Company cautions readers that all forward looking statements, including without limitation those relating to the Company's future operations and business prospects, are based on assumptions none of which can be assured, and are subject to certain risks and uncertainties that could cause actual events or results to differ materially from those indicated in the forward looking statements. Readers are advised to rely on their own evaluation of such risks and uncertainties and should not place undue reliance on forward looking statements. Any forward looking statements are made as of the date of this news release, and the Company assumes no obligation to update the forward looking statements, or to update the reasons why actual events or results could or do differ from those projected in the forward looking statements, whether as a result of new information, future events or otherwise.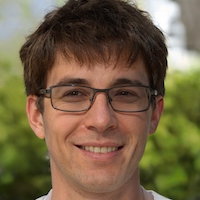 Dr.med. Napoleon DeLeon holds a degree in medicine from the United Arab Emirates College, Al Ain, UAE.
With over 15 years of experience, he is an expert in evaluating and curating healthcare web content based on clinical evidence.