NanoSphere Health works closely with clients to successfully establish our NanoSphere Delivery System™ formulation solutions. Our NanoSphere Delivery System™ is highly scalable, rapid, cost-efficient and occupies a small footprint. By out-licensing our proprietary NanoSphere Delivery Technology, our clients are able to implement production capabilities to meet their particular requirements. In the license, NanoSphere provides: excessive and on-going training, assistance in using the IP, product development, marketing and PR, manufacturing rights, supply of equipment through lease, licensed right of trademark, logo and packaging.
NanoSphere can also assist in PR and all other marketing initiatives. NanoSphere provides a turnkey platform to support its licensees to ensure a successful and strong partnership. Please contact us to see if your geographic region is eligible.
Why Choose NanoSphere
Cutting-Edge Delivery Technology: the evidence-based NanoSphere Delivery System™ provides up to 6X more bioavailability by transporting essential ingredients directly to the bloodstream and cells. NanoSphere's patented natural lipid nanoparticle structures are recognized for their high degree of biocompatibility, versatility, efficacy and safety.
Comprehensive Delivery Platform: the NanoSphere Delivery System™ platform is suited for intraoral, intranasal, peroral and transdermal administration. Advancement for more effective, consumer convenient and safe products.
Turnkey Platform: Intellectual property, proprietary manufacturing method and usage rights to the patented NanoSphere Delivery System™ are all including in our licensing program. The manufacturing equipment occupies a small footprint, is highly scalable and enables NanoSphere to offer clients a turnkey operation with cost-effective, flexible capabilities to meet their particular requirements. Clients will also receive the right to use NanoSphere's trademarks, logos, package as well as assistance in marketing initiatives.
Proven: Ongoing and comprehensive clinical research and testing protocols.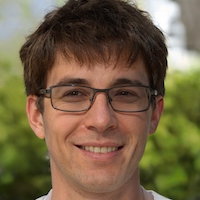 Dr.med. Napoleon DeLeon holds a degree in medicine from the United Arab Emirates College, Al Ain, UAE.
With over 15 years of experience, he is an expert in evaluating and curating healthcare web content based on clinical evidence.