NanoSphere's proprietary transdermal products sold under our in-house brand – Evolve Formulas, are revolutionizing how cannabis delivers its benefits. Sold as NanoSerum™, our transdermal products enable the active cannabinoid and terpene ingredients to be rapidly absorbed into local tissues for targeted therapeutic action. NanoSphere will continue to produce transdermal products while introducing a line of intra-oral products in the coming months. We are also working on the first of our products to be delivered intra-nasally. Application methods vary in accord with the therapeutic actions desired. NanoSphere will soon begin specialized formulations and advanced Research and Development work with our JV partners. These cooperative agreements will enable our partners to also develop and market their own proprietary products powered by our NDS.
For more information, please visit www.evolveformulas.com
NOT FOR SALE TO MINORS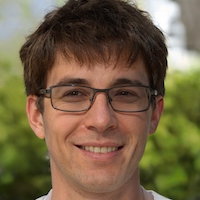 Dr.med. Napoleon DeLeon holds a degree in medicine from the United Arab Emirates College, Al Ain, UAE.
With over 15 years of experience, he is an expert in evaluating and curating healthcare web content based on clinical evidence.