NanoSphere's award-winning brand Evolve Formulas is revolutionizing how cannabis delivers its benefits. This innovation is the extension of Evolve's NanoSphere Delivery System™ dramatically improving absorption, distribution and bioavailability. Launched in June, Evolve Formulas' game-changing transdermal product NanoSerum™, enables cannabis to be rapidly absorbed into systemic circulation for direct-focus relief from pain, inflammation and anxiety. NanoSerum™ is the FIRST and ONLY clinically tested transdermal product able to transport THC directly into the bloodstream. NanoSphere will offer two more product applications under the brand name Evolve: an intra-nasal delivery and an intra-oral delivery. Each application will be offered in varying strengths and strains.
Transdermal NanoSerum™
NanoSerum™ immediately penetrates the skin to deliver direct-focused relief from pain, inflammation and anxiety and intelligently carries a full spectrum of cannabinoids and phytochemicals to receptors through the body for systemic healing.
USES
For pain, muscle aches, tension and soreness; apply to the affected area of the body.
For quick relief headaches, apply to the temples and forehead.
To comfort menstrual cramps and abdominal pain; apply to the abdominal area of discomfort.
To ease joint pain or stiffness, apply to skin around painful joints and vertebraes.
To soothe anxiety, apply to pulse points such as the inner wrists.
BENEFITS
Our NanoSphere Delivery System™ enables cannabis to be rapidly absorbed into systemic circulation and across the blood brain barrier
Beneficial for localized pain relief, muscle soreness, tension and inflammation.
Can also be used at pulse-points for a relaxing, calming effect.
Formulated with pharmaceutical-grade, full-spectrum cannabis extracts.
Tested for purity and refined for quality. 100% free of containments.
ONLY transdermal cannabis product able to rapidly transport THC directly into the bloodstream and to the CB1 and CB2 receptors of the endocannabinoid system.
Discreet, no smell, no patches. Absorbs within seconds! Consistent, precision-metered doses – you can use anytime, anywhere.
For more information, please visit www.evolveformulas.com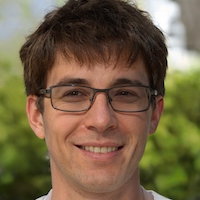 Dr.med. Napoleon DeLeon holds a degree in medicine from the United Arab Emirates College, Al Ain, UAE.
With over 15 years of experience, he is an expert in evaluating and curating healthcare web content based on clinical evidence.