Our Company
NanoSphere Health Sciences Inc. is a leading nano-biotechnology company with advanced:
Patent protected delivery systems

Specialized manufacturing technology and expertise

Custom product formulations
Our Mission
To alleviate suffering and improve lives globally by redefining how medicinal, preventive and bioactive agents are delivered and experienced.
We develop and protect superior products using our proprietary technology and unique industry knowledge and license the product rights to JV partners. We also provide the research, development, manufacturing expertise and patent protection that place our JV partners on the leading edge of biotechnology and custom product development. We then work closely, alongside of each, to ensure they stay out in front of the competition.
We establish NanoSphere Technology and Manufacturing Facilities for each of our partners, enabling them to become leading edge nanotech product and development companies in their respective markets with unique efficiency. Our facilities are highly scalable, cost-efficient and occupy relatively small footprints. With our facilities established within, or adjacent to our partners, we make our science and research team available to begin the collaboration that swiftly leads to the products, priorities and timelines that get new, industry-leading products to market- without delay. Our R&D and manufacturing expertise becomes that of our partners and their goals and aspirations become ours. Together, 1+1 can swiftly = 5
Superior Delivery
NanoSphere Health provides next generation delivery for the nutraceutical, pharmaceutical, OTC, wellness, animal health, and cannabis industries and beyond.
Significant Benefits
The NanoSphere Delivery System™ is the first of its kind: a practical, delivery solution using natural lipid nanoparticles that are recognized for their high degree of biocompatibility, efficacy, versatility, and safety.
Breakthrough Technology
Our NanoSphere Delivery System™ is suited for intra-oral, intra-nasal, and transdermal administration. NanoSphere Health's proprietary manufacturing process is rapid, scalable, and cost-efficient.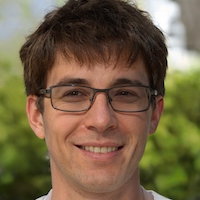 Dr.med. Napoleon DeLeon holds a degree in medicine from the United Arab Emirates College, Al Ain, UAE.
With over 15 years of experience, he is an expert in evaluating and curating healthcare web content based on clinical evidence.